LÉO-PAUL THERRIEN
PRESIDENT
By founding Le Groupe Therrien, businessman Léo-Paul Therrien continues his activities in the real estate business, where he has been present for over 50 years.
The Businessman
The notoriety of Mr. Léo-Paul Therrien is known and recognized. A visionary, he was always able to identify successful industry trends ahead of time along with the business opportunities they bring by adopting a forward thinking philosophy and an innovative approach to business.
At the age of 18, he was employed as a clerk in Saint-Hyacinthe for two years, after which time he started working for a paving company. He was then marketing asphalt products during the summer and delivering fuel oil in the winter – when we were still using the term "heating oil".
Barely a year and a half into the business, Mr. Therrien acquired the company's truck and customer base, which made him the only salesperson and deliverer of his own company; L.P. Therrien Huile à chauffage.
A few years later, he began to diversify the products and services offered, which is a philosophy he has followed ever since. This is how Petro-T became one of the most important private independent oil companies in Quebec.
Léo-Paul Therrien has since acquired and founded several other companies related to the petroleum products industry, such as:
Les Pétroles Drummond, a fuel oil company;
Transport-T, a transportation company;
Les Pétroles Therrien – aviation division,  a company that markets aviation fuels;
Avicentre Inc, a company that provides services to general aviation in airports;
Norcan, a company that imports refined petroleum products, whose warehouse is located on Notre-Dame Street East in Montreal;
Quali-T, a company that operates convenience stores;
A company that operates restaurants such as Valentine, A & W, Subway, to name only a few.
Mr. Therrien has also had business offices in Notre-Dame-du-Bon-Conseil, Drummondville, Victoriaville, Quebec and Montreal.
A confident, persevering and determined individual, passionate about his work and dedicated to his customers; those are the contributing elements to Mr. Therrien's success. He has always been personally invested and committed to attaining his goals.
Today, he pursues his activities in the real estate business. He created Le Groupe Therrien and has implemented all the elements required to ensure the prosperity of this new entity.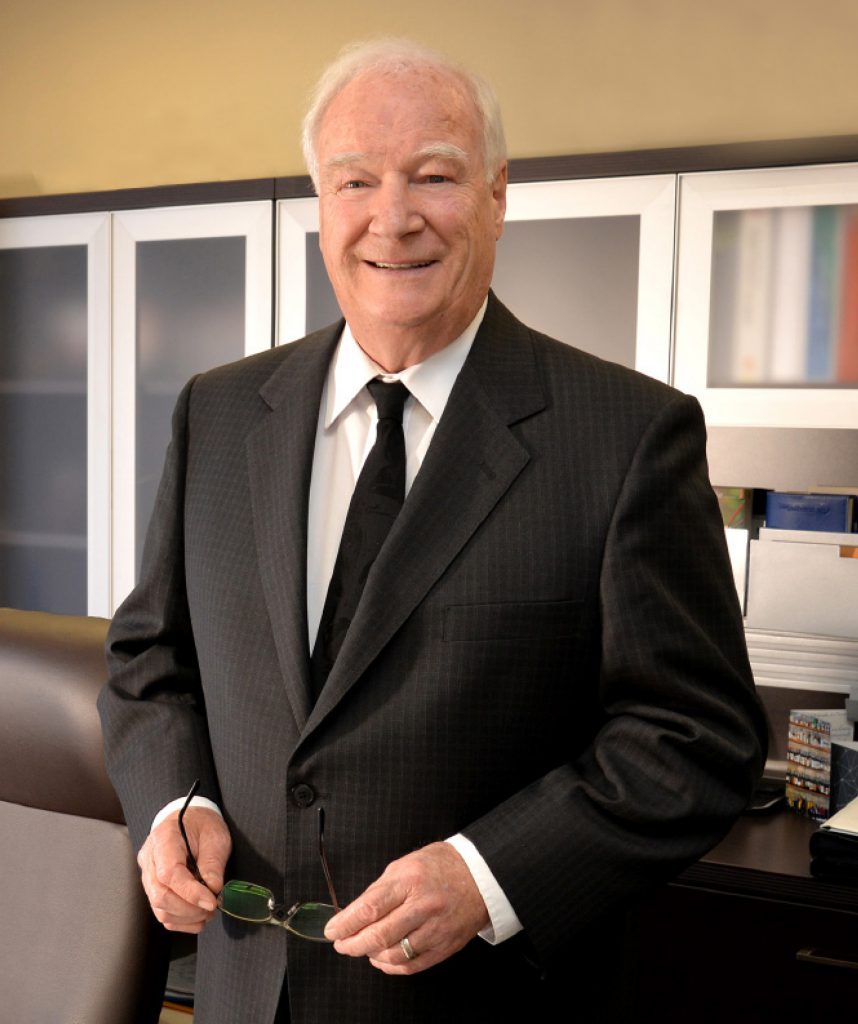 The Philanthropist
Of a very humane and generous nature, Léo-Paul Therrien maintains harmonious relationships with his peers, for whom he demonstrates the outmost respect. It goes without saying that philanthropy is at the forefront of his priorities, as he always strives towards the betterment of those around him.
In March 2016, he established the Léo-Paul Therrien Foundation with the mission to contribute to helping organizations in the following areas: the relief of poverty, advancement of education, the promotion of a healthy lifestyle and healthy eating for children in need, as well as the promotion of fine arts.